I last wrote about Jordy's favorite books a
year ago
. In the year since, he's developed an even deeper love for reading and stories, and can recite along almost word for word to many of his favorites. I love that he has a pretty established library now, filled with books that are taped together and dog-eared from daily use. That library of over 150 books is so much a part of who he is. For two fellow readers, it's a lovely thing to witness.
So without further ado, here are the top books of 2010, ranked in no particular order, and treated like members of the family by my little bibliophile.
Let's start off with the night books. By this I mean, these are the books that are either inside, or under his cot. A pool from which we read between three to six most nights before bed.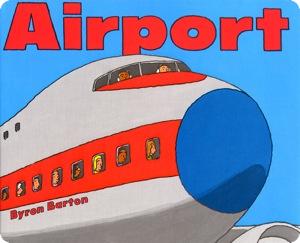 Airport, by Byron Barton
I bought this for Jordy to help him make sense of his first flight, an 11-hour long epic journey to New Zealand in December 2009. He started off fascinated by the wonderful detail in the pictures and point out all the objects he recognized, from buses to planes to a little boy with a red bag. Now he knows the whole book by heart, and can recite whole passages, a particular favourite bit being "control tower to pilot: all clear for takeoff!".
Papa, please get the moon for me, by Eric Carle
Yet another one he knows by heart. Made even more special when D reads it with Jordy. Oh and he loves the Youtube version too!
I Love You as Big as the World, by David Van Buren and Time Warnes
I got this off a Scholastic book club order form from Jordy's school and am so delighted I did. It is one of the sweetest books about a parent and child, and shows a nose-kiss on the cover - one of Jordy's favourite past-times, aside from eating cake!

The Little Red Caboose
I still don't know why he loves this one so much. But it has to be in his cot when he sleeps!
Lion in the Meadow
A classic New Zealand beautifully-rendered tale about a young boy and his friendship with a lion. The appearance of a huge pink dragon is of particular delight to J. As is the wonderful pictorial detail. Jordy loves reciting the lines, some of them a mouthful which he does with stunning accuracy, like "Mother, there is a huge, whiskery, yellow lion in the meadow." And he's started describing the tiniest details in the book with his usual panache. Example. "little boy reading a book on mummy's lap" or "lion whispering story to little boy". And the pink Shrek dragon Godpa James bought for Jordy from Universal Studios is the EXACT replica of the dragon in the meadow. Just wonderful!
Run Rabbit Run
Another Kiwi favorite. For some reason, the line "Is it the farmer come to bring me some carrots?"tickles him to no end.
Chocolate mousse for greedy goose
He started out iffy about this one, but now it is a firm favorite. Favorite line to recite includes "macaroni for shetland pony". The sweetest thing, he calls the book "chocolate moose, reading goose".
Where is the Green Sheep?
LOVES this one. Has invented a whole bunch of names for the sheep depicted, including "astronaut sheep", "reflection sheep" for a sheep gazing at himself in a pond, "birthday cake sheep" for a bunch of picnicing sheep, and "aeroplane sheep" for a sheep with angel wings.
Toddle Waddle
This was the first Julia Donaldson that started him off. And the first book that featured a travelling snail, so of course he loved it!
The last bedtime book is one that I got as a cheapie from Kinokuniya called Charlie's Clothes. It must be no longer available as I can't find any image of it online!
As for day time books, there are truly too many to name for 2010. But these are the ones we come back to time and again.
The little yellow digger
Fabulous rhymes, one of the books in Jordy's collection I love reading out loud the most.
Peas!
Spur of the moment purchase turned favorite dinner time book. He now calls peas Pete and Penelope.
The very hungry caterpillar
We had this for ages but he showed no interest in it before he turned 18 months. After that though, it suddenly became a mealtime staple. And now he loves counting the different fruit and saying in a loud voice "one slice of salami!"
My big world book
His favourite of the genre. Jordy's always loved being tested on his vocabulary. Must get it from me. In the early days, he'd point at the koala and say "kaupapa!". Very sweet. These days, he shows his nature boy tendencies by pointing out things like "Huge rock under the waterfall!"
Monkey puzzle
I used to have to read this everyday! Now it's more like once a week.
On the subject of reading though, my sister just posted the single best
speech
I have read in a looooong time. Mario Vargas Llosa's Nobel Prize for Literature lecture on reading. I almost teared in awe at how he managed to make epic the simple acts of imagining, writing and reading. I was alternately thrilled and inspired. And also very thankful that I have married a reading man, and we are raising a little reading boy.